BENOAKES THOMAS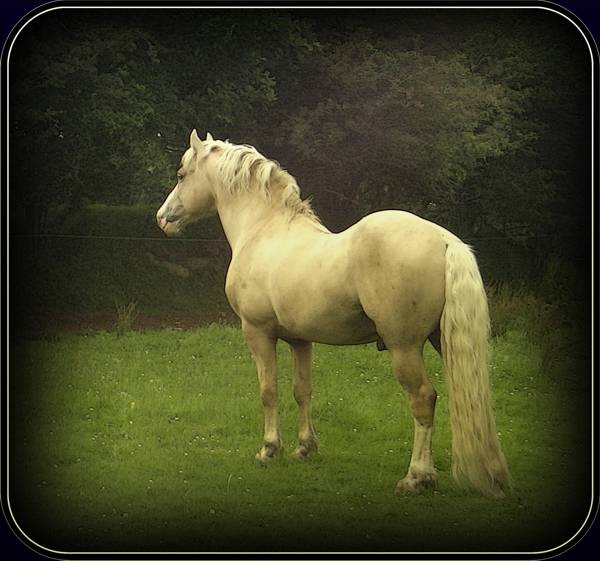 Thanks to Norma and Percy Boswell for Dylan my first registered D stallion. He is a joy and has produced beautiful stock, adding that special Welsh Dragon to his foals Not just colour.
Sire:
Everest Tywysog ap Daniel
b 1988 chestnut

Nebo Daniel
b 1976 chestnut

Nebo Brenin

Parc Welsh Flyer

Nebo Rosebud

Nebo Princess Ann

Hafrena Brenin

Tyngwndwn Mathrafal Lady

Everest Tywysoges
b 1983 bay

Caladon Prince

Rhystyd Commander

Llanarth Prunella

Merddog Charmain

Honyton Michal ap Braint

Trefaes Marigold

Dam:
Llewsob Goldie
b 1996 palomino

Babiog Rhodri
b 1982 liver

Llanarth Flying Comet

Pentre Eiddwen Comet

Llanarth Flying Saucer

Tynged Rosina

Llanarth Meredith ap Braint

Tyhen Twts

Paith Tyysoges Golau Haul
b 1988 palomino

Cippyn Red Flyer

Nebo Black Magic

Felin Rosina

Paith Llywnoges-y-Porfa

Derwen Llwynog

Paith Tywysoges-y-Traeth
TREFFOREST MISTER DAI


Sire: Drogeda Stormy Tempest | Dam: Pantanamlwg Free Gift by Nebo Daniel.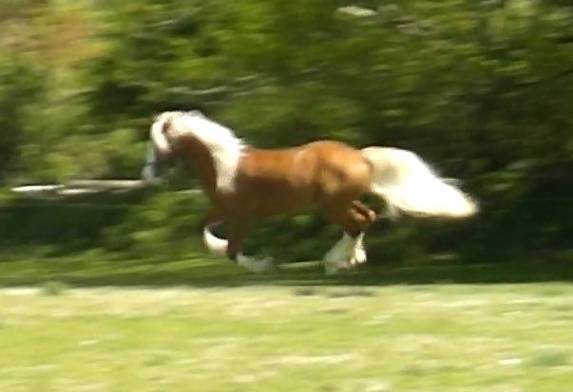 For Daniel Fans, Daniel flying !


He is growing up lots !

Spring 2013. Met some girls and so learnt a few tricks on how not to go about it - and how being polite works best with the girls.
Sired by 2008 Royal Welsh Champion, Drogeda Stormy Tempest. His Dam being many times supreme Champion and Royal Welsh Female Champion, Pantenamlwg Free Gift. Huge thanks to Anne Fawcett for letting me have this special Colt out of my two favourite Welsh cobs. He is still very exciting. And still a poppet.

Drogeda Stormy Tempest

Pantanamlwg Free Gift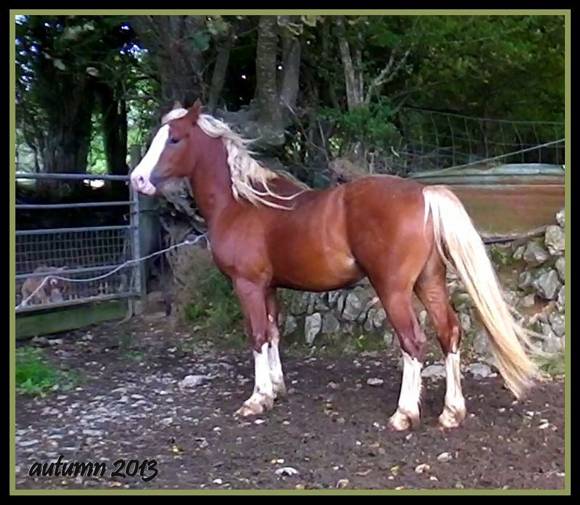 Now proud expectant father of 3 foals with
Sakama Rosina, - Afterglow Golden Fancy - and Afterglow Glory Bee.